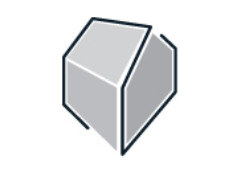 Under the Leasehold Reform Housing and Urban Development Act 1993 owners of a long lease (more than 21 years) who have been registered proprietors of their flat for more than two years and pay a ground rent are entitled to extend their leases for a term of 90 years plus the existing unexpired term and reduce the ground rent to zero.

For a leaseholder to initiate the process a valuation in respect of the premium payable must be obtained to submit as an offer in the initial notice. This is the statutory notice (section 42 notice) that initiates the claim and is served on the landlord and any other party affected such as an intermediate leaseholder or management company.

The section 42 notice provides the landlord with at lease at 2 month period to reply with a counter notice (section 45 notice). The section 45 notice will either confirm or deny the claim and will state the amount they require for the new lease and any amendments they wish to make. The landlord may also at this stage request a deposit equivalent to 10% of the premium proposed in the initial notice subject to a minimum of £250 payable within 14 days from the request.

It is vital for the landlord to respond within the time period stated in the Initial Notice (not less than 2 months) since if he fails to do so the lessee can apply for the new lease to be granted on the terms and price stated in the initial notice.

After 2 months from service of the section 45 notice if no agreement as to the price has been agreed the tenant may apply to the Leasehold Valuation Tribunal to have the price determined. It is critical for the tenant to ensure that such an application is made within 6 months from receipt of the section 45 notice otherwise the statutory claim for the new lease will have been deemed to have been with drawn. The lessee is then liable for the landlords costs and is not able to make a further claim for a period of 12 months.

When the price and terms have been agreed the tenant has four months to complete the transaction. If completion is not effected within this period the tenant has to make an application to the county court or otherwise again the claim is deemed withdrawn.
Written by Laurence Nesbitt