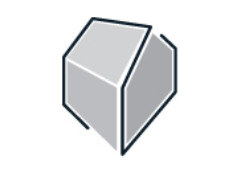 In September 2018 the Law Commission is to publish their Consultation Paper on enfranchisement.
The Consultation Paper will provisionally propose a new, single regime for leasehold enfranchisement designed to benefit leaseholders of houses and flats.
Those provisional proposals will then be subject to full public consultation.
The Law Commissions final recommendations for reform will take account of responses to that consultation.
Most important for valuers, is that to meet the objectives of reform identified by the Government, the Law Commission are considering replacing the expert valuer with an online calculator. They say "…..a calculator would use various inputs that reflect the individual characteristics of the lease (such as the level of ground rent) and would calculate the enfranchisement premium payable. Depending on the valuation methodology adopted, an online calculator could limit or even remove the need for expert assistance."
In the Consultation Paper the Law Commission will ask how a capitalisation rate – or rates – could be set, and how a prescribed rate should be reviewed periodically. They will ask whether a single deferment rate could be prescribed, or alternatively whether it might be appropriate for rates to vary according to the location of the property or the length of the lease. They will also ask if the premium could be limited to the value of the term and reversion only or if relativity could be prescribed.
In my opinion these questions are primarily for the enfranchisement valuer and I think that the Law Commission should apply most weight to responses from valuers who clearly understand the questions and are most directly affected by any changes. I therefore encourage all enfranchisement valuation surveyors to think very hard about your responses and engage in discussion and careful consideration prior to responding.
I know you are all busy with your current cases but please find time to email me with your views and comments.

Written by Laurence Nesbitt